Product Features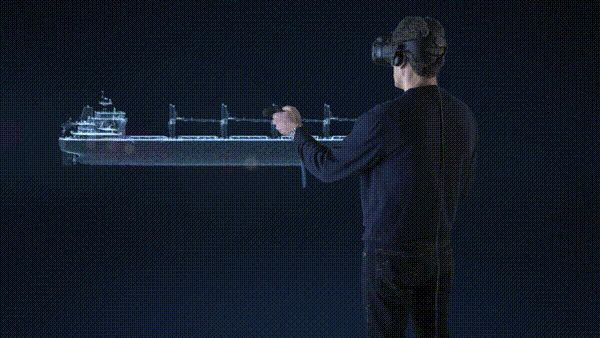 - Capabilities of navigating within the ship and teleporting to different areas of interest
- Capabilities of identifying vessel machinery, and providing machinery-specific information
- Providing access to drawings and P&IDs relevant to the selected machinery, with the machinery being identified and highlighted.
- Providing access to documents (pdf) relevant to the machinery (Operation, Maintenance and Troubleshooting manuals, etc.).
- Capabilities of adding notes and tasks photos and videos to vessel locations and equipment.
Remote Support & Spatial Intelligence
ShipMR-Remote offers MR video call communication capabilities with data provisioning in synchronous mode and remote spatial data (2D and 3D) anchoring and retrieval in ship locations/equipment both static (drawings, photos, videos, animation) and dynamic (PMS status, etc.) with embedded project management (tasks, checklists, notes, etc.) and works both in synchronous and asynchronous modes.